Harrington House and Gardens is pleased to bring you a variety of fresh made-to-order chocolate truffles in the following varieties: Original, Rum-Soaked Cherry, Walnut, Espresso Bean, and Orange. Other fillings can be arranged upon request.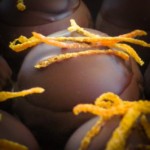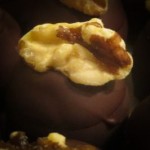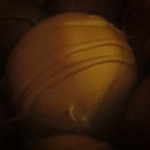 Each smooth and creamy luscious truffle center is hand-crafted using an 'heirloom' family recipe, then hand-dipped into fine chocolate to form a shell.
We use the finest and most simple ingredients to bring to you, what we think, is the best chocolate truffle you can find.
Our friends have started bringing us a variety of truffles to try from long-established chocolatiers, but none have yet held a candle to ours.
There are no shelf-life extenders, and no fillers.
When you put one of our truffles in your mouth, it will start to melt immediately.
You'll not find it overly sweet (we don't add sugar), nor will it be rubbery or chewy like some we've tried.
As your truffle dissolves away in your mouth, you'll be pleased to realize that there is no waxy lump at the end that you have to work away at.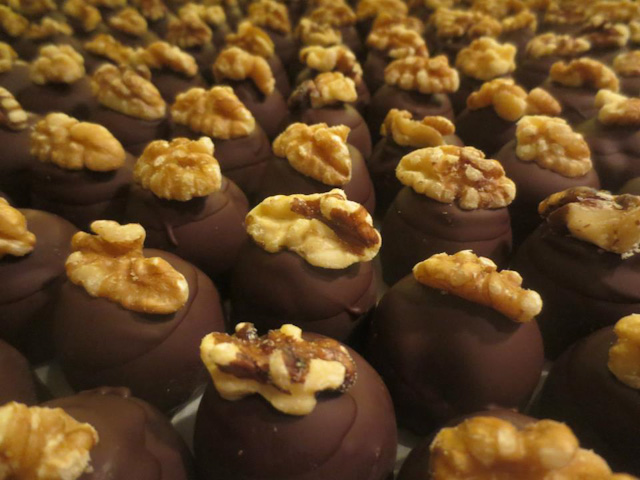 Priced at $20 per pound net weight, our truffles are sold in delightful seasonal boxes lined with delicatessen paper.
We accept orders in half-pound increments, and will ship ONLY during the winter months.
Give us a call at 330-619-4396, or send an email to info@hhandg.com to place an order, but be sure to allow 48 hours before pick up!