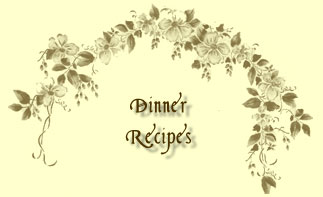 Vegetarian Chinese Dumplings
Dough
3 cups flour
1 cup mixture of 1Tb oil + water (may need an additional teaspoon of water if dough is too hard)
Break off walnut size pieces and roll into flat circles approximately 3 inches in diameter
Filling
½ cup Soy granules soaked in water (ensure that all excess moisture is removed)
2 cups finely shredded cabbage
1 carrot
(grated)
2 cloves of garlic
(crushed and finely chopped)
4-6 small mushrooms
½ bunch cilantro leaves
salt to taste
1 small package of vermicelli noodles —make sure they are all cut very short or they will get caught in the seam when you are folding the dumplings
1 raw egg
2 Tb soy sauce
2 Tb cornstarch
1 Tb sesame oil
1 tsp salt
Dipping Sauce
1 Tbl soy sauce
1 Tbl vinegar
½ tsp Chinese hot sauce
1 drop of sesame oil (optional)
---
Anglo-Indian Curry Sauce
Ingredients:
2 Tablespoon(s) Mild vegetable oil
1 Cup(s) Coarsely chopped onion
1 Inch piece fresh ginger
1 1/2 Pound(s) Red-ripe tomatoes, cored
1/4 Cup(s) Chopped cilantro
1/2 Teaspoon(s) Cayenne pepper
1 Teaspoon(s) Salt
1 1/4 Teaspoon(s) Garam masala
Directions: Heat oil in a heavy, medium-sized skillet over medium heat. Add onions and stir-fry until onions turn caramel brown, about 12 to 15 minutes. Remove from heat. Place in a blender with the ginger, tomatoes, cilantro, cayenne and salt; puree until smooth. Transfer to a medium-size saucepan. Stir in garam masala or curry powder, cover, and cook over medium heat until tomatoes loose their raw aroma, 15 to 18 minutes. Makes about 2 cups.
---
Korma Sauce
With the permission of Chef Panna Lal Sharma, India House Restaurant, Montrose, New York, former "flying chef" for Prime Minister Indira Gandhi and chef to several Presidents of India.
1 cup blanched almonds
1 cup cashews
1 cup yogurt
1 cup milk (low fat or skim)
6 green cardamoms, crushed by hand
2 tsp. white pepper
salt to taste
1 cup water (only required if sauce is too thick)
4 tbsp. vegetable oil
1 tbsp. garlic paste (minced garlic soaked in water)
1 tbsp. ginger paste (minced ginger soaked in water)
1 pinch saffron
dried fruit (prunes, apricots, pineapple, cherries, etc. optional for Kashmiri dishes)
curry leaves or powder (optional)
Soak almonds, cashews and cardamoms in water for at least 15 minutes.
Put soaked almonds, cashews and cardamoms into blender with yogurt, milk, pepper and salt (if desired) and blend until smooth.
If mixture is too thick, add water and blend again.
Put oil in frying pan and cook garlic paste and ginger paste over medium low heat until light brown. And a pinch of saffron.
Add a little curry (leaves are preferable to powder) if desired, then add the blended mixture and cook for 7 minutes.
To this basic sauce you can add your main ingredients (veg, meats).
Then cover and cook until fully heated and blended.
For Kashmiri dishes, add dried fruit before adding main.
---
sources: recipegal, allrecipes, google